Therapy for Birth Trauma & Pregnancy Loss
Supporting Perinatal Women in South Orange County and Across California
First of all, you are an amazing brave and strong woman. No matter what happened in your birth. But let's talk about what birth trauma is.
Birth trauma is a word that is often used, but many women wonder if their birth was "bad enough" to be considered traumatic. Birth Trauma is defined as distress experienced by a mother during or after childbirth. While trauma can be physical, it is often emotional and psychological. Birth trauma is not just about what happened during labor and the birth. It can also refer to how you, as the mother, are left feeling afterwards. Birth can be beautiful and it can be complicated. No matter what you experienced, if you continue to have vivid disturbing images of your birth (no matter how small or big) you may be suffering from birth trauma. Did you know it is estimated that 1 in 3 women will experience birth trauma?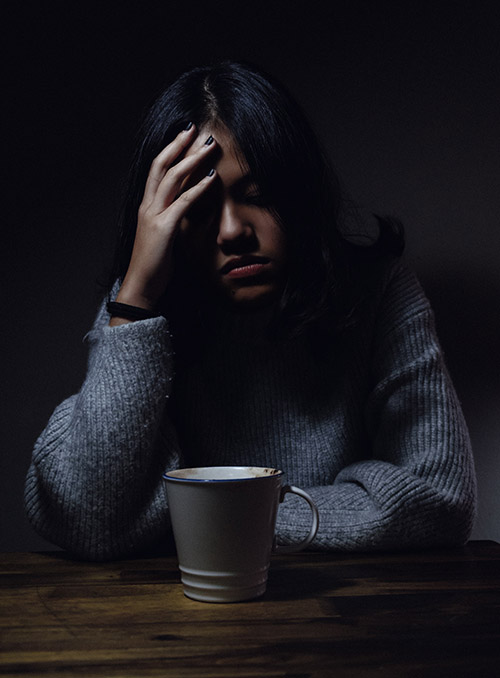 Birth Trauma can include:
(but not limited to this list)
Unwanted induction
Having things done to your body that you did not want
Pressure to agree to a procedure
Cord being wrapped around baby's neck
Not having an epidural take effect
Tearing and other physical complications
Retained placenta and/or placenta hemorrhage
pre-eclampsia
HELP syndrome
High blood pressure
Baby's heart rate dropping
Need for oxygen or life saving measures
High stress in the delivery
Medical complications in baby 
You are not to blame
and you should feel no shame in how you feel. Many women struggle when their birth plan did not go as planned, when they had to have a c-section or have more medical intervention than desired. Most of the time the end result is good and a healthy baby is born. However, this does not mean that you were ok with how the birth happened. It is ok to feel regret or anger or fear when you think about your birth, and especially if it was difficult, traumatic, or scary.
You may be triggered by a sound, smell, taste or experience that takes you right back to your birth. Your body stores these experiences and you may have a flash back to the room or a person.
Healing From Birth Trauma
Therapy is the one of the best ways to heal from birth trauma. EMDR is also an amazing therapy to help with birth trauma. I have seen many women process their traumatic birth and go on to hold the good parts of their birth and not feel afraid of giving birth again. I have seen anxiety decrease significantly and the triggers disappear. What a relief! Read here about how EMDR can help Birth Trauma.
I feel privileged and honored to hear women's stories and help them to heal. My biggest desire is for you to live free from the trauma of your birth and feel whole and well again and to be able to be the best mom to your baby and family.
Therapy For Pregnancy Loss
"Miscarriage" is the unspoken grief that many women experience in their lives. Roughly 15-20% of all pregnancies in the United States end in miscarriage. And yet, it is often described as "normal" by many people and you don't feel you can really express how you are feeling. You are left with questions and worry about what went wrong and left wondering if it is your fault. If you could have done something to prevent it.
You may have experienced multiple miscarriages, or a later term pregnancy loss, which makes it even more difficult to hope that you can have a healthy baby. Often times the medical community and well-intended family and friends deny the emotional significance of a loss and minimize the grief you are experiencing. I am here to tell you that you are not to blame and you are not alone.
The Aftermath of Miscarriage and Baby Loss
In the weeks and months following a pregnancy loss, you and your partner may be experiencing an emotional rollercoaster through a wide range of feelings. In general, it is common to feel a certain degree of shock and dismay, along with feelings of confusion. You may feel out of control, vulnerable, traumatized and unable to cope with daily life.  
Here are some emotional experiences that are common to women and their partners following the loss of a baby that you might be able to relate to:
Waves of unexpected and overwhelming emotions
Tension in relationships
Persistent feelings of guilt and unrelenting "what if…" thoughts
Overwhelming numbness
Fears and ambivalence about subsequent pregnancies
A sense of emptiness and despair about ever having a healthy baby
Conflict with your partner about plans for another pregnancy
Lingering traumatic loss that affects your subsequent pregnancy
 Grief can feel like a tidal wave that can overwhelm your body and spirit, touching on every aspect of your life. It is important to remember that each person's experience of pregnancy loss is different, and there is no "wrong" way to grieve. I am here to offer you hope as you grieve. To walk with you and process the grief you are experiencing. I offer both talk therapy and EMDR to process the traumatic and difficult memories you hold.
Information about beginning therapy with Malaika:
1) The first step in scheduling an appointment is to contact me through my contact page and schedule your free 20 minute phone consultation. This gives us an opportunity to speak with each other and find out if we are the right fit for working together. If I determine that I would not be a good fit for you and your circumstances then I will refer you to other trusted therapists that I know who can best help with your situation. I value this step as I want you to get the help you need. If we both feel we are a good fit then the next step is to send you my paperwork.
2) The second step entails me emailing you a link to my confidential portal (HIPPA compliant) where you will fill out my initial paperwork and answer questions related to why you are seeking therapy. This needs to be completed before we can have an initial meeting.
3) We will schedule our first session most likely in my office. However, if you are interested in online Telehealth sessions please let me know in your initial phone consultation. My office is located at the corner of Oso and Marguerite in Mission Viejo.
4) Therapy sessions are generally 50-55 minutes long and we will meet once a week or every other week. (Other arrangements can be made if needed) My fee is $185 per session and I provide a superbill for you to submit to your insurance for out of network coverage if desired. I am able to answer more questions about this when we have our initial phone consultation. During our first meeting I will gather history about you and your current situation you are seeking therapy for and we will discuss your goals for therapy. Your goals are important and I encourage you to ask me any questions you may have. I look forward to working with you!
Contact Me Today to schedule your Free 20 minute phone consultation
I'd love to find out how I can help you and if I'm the right therapist for you