Parenting Support
Supporting Parents of Babies & Young Children in South Orange County
Parenting is probably one of the toughest jobs physically, mentally and emotionally.
As a parent, the demands of young children can be exhausting, while the demands of growing children require a lot of thinking to stay one step ahead of them.
Babies and kids do not come with a manual and each child is different requiring different parenting strategies. What works for one child often does not work for another and one size fits all parenting does not usually work.
I work with parents to prepare for a new baby, support your adjustment to parenthood, and to address the unique parenting challenges you are experiencing in your family. With my years of experience as a play therapist, I seek to understand where your child's behavior is coming from and give you a new perspective. At The Nest Family Therapy, my goal is to help parents work on strategies to use at home that can be implemented in to daily living.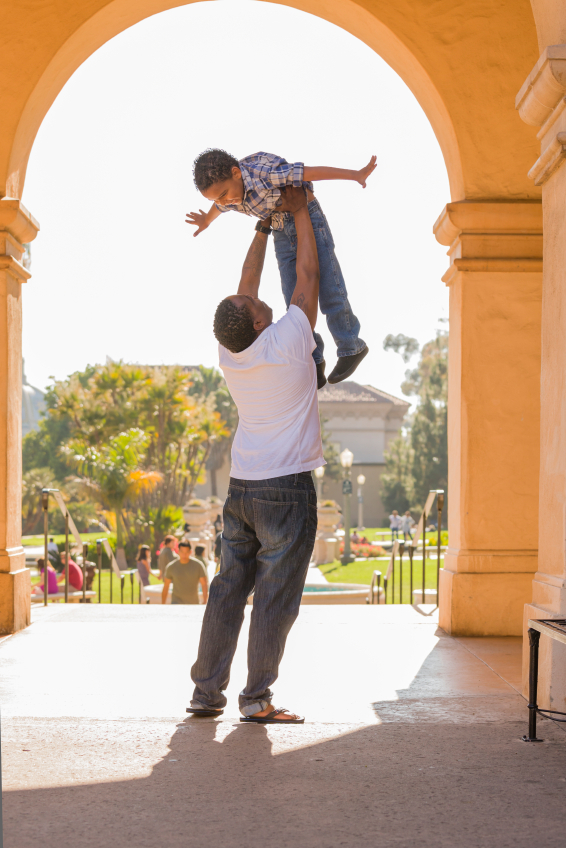 "Tell your children you are loved, you are valuable, and no one else is created like you."
Parents of Babies and Adjustment to Parenthood
I am a certified Bringing Baby Home Therapist and Educator. BBH is designed for couples expecting their first child, or new parents trying to sort out how they adjust as a couple to their new baby. This program designed by John and Julie Gottman, compliments their book "And Baby Makes Three." Most couples underestimate the changes a baby will bring to their relationship and are not prepared for the challenges of round the clock baby care. This can create stress in your relationship when you have much less time for each other. Having a baby is a wonderful time for most couples but it is ok to admit that there are some bumps along the way.
If you are fighting in the middle of the night over whose turn it is to get up with the baby, or who has a harder job, then I can help you to make some changes that will get you on the right path. This stage of life is a big adjustment and these experiences are normal, but if you find you are angry at your partner a significant amount of time, or feel frustrated and discouraged about your relationship then lets talk about it. I am not a "couples" therapist, so I do not go in to all of your past conflicts and childhood experiences, however, I will look at some of the patterns you may have and help you to address these so you can learn how to move forward and support each other.
Parents of Toddlers & Preschoolers
Toddlers and preschoolers are at a unique developmental stage. They want to cuddle and love you one minute and then they are screaming, tantruming and throwing themselves the next. Their emotions are confusing and they throw fits over the smallest things and it can make your head spin.
If you are struggling to understand how to set limits with your toddler or how to handle their behaviors then contact me to see how I can help. With my years of experience as a play therapist, and a mom who had two very active toddlers, I understand the challenges and frustrations that come with this age. The big feelings that toddlers are feeling usually overwhelm them and they don't have the capability to verbalize their feelings. They show you how they are feeling through their behavior. Sometimes there may be more going on and I am able to help you explore what resources or assessments you may need to help your child.
If your child is struggling in daycare or preschool, I also offer observations of your child in their school setting. I find that when I observe a child in their classroom that I am able to give some ideas both to parents and teachers on how to handle certain behaviors or address a child's need. I also offer in home sessions on a limited basis, as this is often helpful for children with behavior challenges at home.
In addition to my play therapy credential, I am certified as a Trust Based Relational Intervention Therapist (TBRI). This has led me to specialize in working with families who have adopted a child internationally or domestically or are thinking about doing this in the future. My passion is to provide education and support to parents about trauma and attachment issues that affect children with difficult early childhood experiences.
Attachment work has been a focus of mine for many years and I find it so important to help parents understand how attachment and bonding affects their child and themselves. Many times parents do not realize that their own attachment issues are being triggered when a child rejects them or does not respond to their love and affection. It is so painful to be dismissed by your child when all you want is a close relationship with them.
I will help you to focus on ways to connect with your child and to sort through your own struggles in this process. There is no shame in admitting that maybe you wish you had not adopted your child or your feelings for your child are not what you think they should be. This happens and many parents do not ever express these difficult feelings. I may also recommend doing more parent-child sessions to work on your relationship with your child. (see play therapy page)
When a child is adopted at an older age, often times they need their own individual therapy to work on identity issues, adjustment to adoption and cultural differences they may experience with their adopted family. I strive to provide support, encouragement and hope while helping you with your family's unique needs. Contact me for more information about how I can help you on this journey.
Parents Of Elementary Aged Kids
Starting Elementary School is a big step for children. Beginning Kindergarten brings excitement and some anxiety for many children. They are adjusting to a new school, expectations of teachers, sitting still, listening and making new friends. As parents, it is normal to experience some anxiety about your child starting kindergarten, and also normal to experience some anxiety at the beginning of each school year. Some years your child may have a perfectly matched teacher that helps your child to thrive. However, other years, your child's teacher may not be the best fit and your child may struggle more to find their place. This may result in behavior challenges and meltdowns at home when a child cannot express what is bothering them. If this sounds familiar, then I am here to help you through this parenting season.
As children grow, you may experience more behavior challenges or you may wonder how to support your child with different emotions they are experiencing. Each developmental stage brings new challenges of how to parent. Your connection and relationship with your child is always the most important place to focus.
Does your child feel that you understand them?
Do they have enough time with you to connect?
Is your child too busy to have any downtime at home?
There are many reasons that children behave or react to you in certain ways and I will help you to look at what might be contributing to the baffling or frustrating behaviors that your child is having. Lets work together to create a more happy family life for you and your children.
Information about beginning therapy with Malaika:
1) The first step in scheduling an appointment is to contact me through my contact page and schedule your free 20 minute phone consultation. This gives us an opportunity to speak with each other and find out if we are the right fit for working together. If I determine that I would not be a good fit for your family and circumstances then I will refer you to other trusted therapists that I know who can best help with your situation. I value this step as I want you to get the help you need to be the best parent to your child. If we both feel we are a good fit then the next step is to send you my paperwork.
2) The second step entails me emailing you a link to my confidential portal (HIPPA compliant) where you will fill out my initial paperwork and answer questions related to why you are seeking therapy. This needs to be completed before we can have an initial meeting.
3) We will schedule our first session most likely in my office. However, if you are interested in online parenting sessions please let me know in your initial phone consultation. My office is located at the corner of La Paz and Marguerite in the center of Mission Viejo and across from the Mission Viejo Library.
4) Parenting sessions are generally 50-55 minutes long and we will meet once a week or every other week. (Other arrangements can be made if needed) My fee is $150 per session and I provide a superbill for you to submit to your insurance for out of network coverage if desired. This does require a diagnosis and can be tricky for parenting sessions. I am able to answer more questions about this when we have our initial phone consultation. During our first meeting I will gather history on your child and family and we will develop some goals to work on together. Your goals are important and I encourage you to ask me any questions you may have. I look forward to working with you!
Contact Me Today to schedule your Free 20 minute phone consultation
I'd love to find out how I can help you and if I'm the right therapist for you